Jugando con Fuego-Sons Of Rock
"Jugando con fuego" es uno de los temas que se incluyen en el nuevo EP homónimo de Songs Of Rock, producido por Nigel Walker. Tanto el videoclip, dirigido por Roger Castiella y grabado en en Madrid, Pamplona, Aranjuez y Paracuellos, como el nuevo EP del grupo español, serán presentados el próximo viernes 21 de septiembre de forma oficial en el Orange Café de Madrid.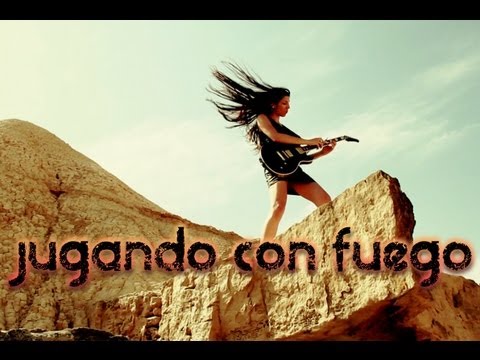 Songs of rock nació en el año 2007 de la mano de su vocalista Alba Céspedes, a quien acompañan actualmente Damián Acero (guitarra y coros), Adrián Castillo (bateria y percusión) y Victor Amigó (bajo). La banda de Rock y Blues tiene ya entre su discografía dos EPs: "Sons Of Rock" (2007) y "The Police Is At My Door" (2008) y un primer LP "Rock Your Soul", grabado en 2010.
Busquedas de esta Pagina: