Turn Up The Love-Far East Movement ft. Cover Drive
El cuarteto con base en Los Angeles, Far East Movement, ha contado con la colaboración del grupo Cover Drive en su nuevo sencillo "Turn Up The Love". Se trata del tercer sencillo de su último trabajo "Dirty Bass" un álbum que fue lanzado al mercado el pasado 12 de junio bajo los sellos Cherrytree Records e Interscope Records.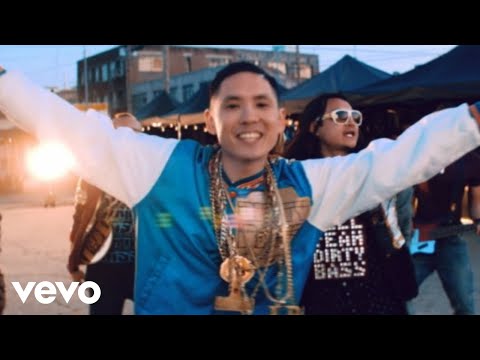 14 temas componen este cuarto álbum del grupo, de los que se han dado a conocer previamente como sencillos "Live My Life" y "Dirty Bass". Además de Cover Drive participan en este nuevo trabajo otros artistas como Justin Bieber, Crystal Kay, Pitbull o Cassie, entre otros. El grupo formado en el año 2003 e integrado por Kev Nish (Kevin Nishimura), Prohgress (James Roh), J-Splif (Jae Choung), y DJ Virman (Virman Coquia), lanzó su primer álbum den 2006.
Busquedas de esta Pagina:
Nadie a llegado a esta página por un buscador, todavía!